Our Service
It's a fact that we have the finest marine service department in downstate Illinois. Five expert mechanics with over 75 years of experience provide the service and repairs to keep your boat in the water, not in the shop. Our factory-certified service team stays up-to-date with ongoing training and the latest technology to repair major marine industry brands including Mercury, Evinrude, Yamaha, Honda, Mercruiser, and Inmar. Along with great service, a quick turnaround is our top priority for every repair. We're the place to call when your boat needs regular maintenance or a speedy fix-up. Let us help you enjoy your favorite marine activities!
The Power to Get You There
For speed and performance we have the outboard and inboard motors to match your boat. Whether it is getting to your favorite fishing hole first or pulling a skier behind you, we install and service the finest marine engines available. Remarkable power and fuel efficiency. Incredibly clean emissions and smooth running qualities. Consistent, reliable starts. Dependable operation. We have the right power choice for you from 2.5 horsepower up to as big as they get. Backed by the best warranties in the business.
Enjoyable Fishing Adventures
We're ready to help your fishing adventures be more successful and more enjoyable. Our complete line-up of aluminum and fiberglass fishing boats will meet the needs of any angler. Like lots of room to move around and lots of storage to stow your gear. Safe and stable hull designs provide smooth rides and solid fishing platforms. Rugged construction last for years. Our boats really look great, too with vibrant colors and durable marine carpet. You can choose from several models in-stock or custom order the perfect craft. Our knowledge and experience has helped us choose the finest quality and most reliable manufacturers. Our customers say they "Catch more fish" in a boat from Lake Sara Marina.
The Place to Party
Take a relaxing cruise around the lake, get out the fishing poles or grab the skis. There are so many ways to enjoy a pontoon boat from Lake Sara Marina. Plenty of room to move around. Industry leading warranties. They are built to last as long as the memories. We have a variety of floor plans and sizes to fit your budget. Take the roominess and stability of a pontoon boat, add the modern styling and trailering ability of a runabout and you get a comfortable deck boat. Our versatile deck boats are full of family-friendly features. Plenty of options are available for all-around good times. Master the water in the finest ski boat performance machines and bow riders available today at an affordable price. Incredible handling, tight turning, smooth rides, and head-snapping power combine for extreme enjoyment. We looked hard for great manufacturers and great boating values.
More Fun on the Water
You can make the time you spend on the water even more fun with the addition of quality accessories at our shop. Choose from a premium line-up of skis, wake boards, electronics, tubes, life vests, boat covers, and more. All the styles, colors, shapes, and sizes you need for serious water sports. Certain things make boating just plain better. If you want to add something special to your boat it's probably here. Plus, we have a huge selection of water toys the entire family will enjoy. 
Kate Bilbrey
Office Manager/Sales
Terry Grunloh
Service Manager
Jake Janis
Service Mechanic
Tommy Miller
Service Mechanic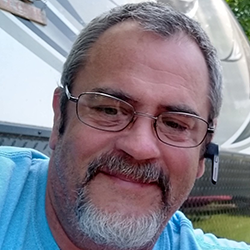 June Krietmeter
Office Assistant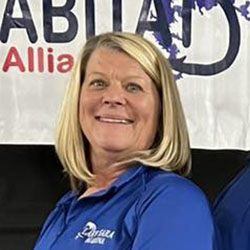 Laura Janis
Office Assistant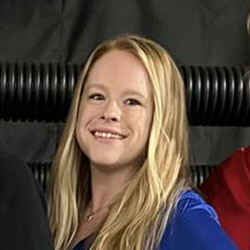 Brooke Yates
Office Assistant